Welcome to Sunset Stables
We offer horseback riding through beautiful Lincoln Woods 7 days a week from 9am to 5pm, all year long.
We also offer a full equestrian lesson program for the Western and English rider.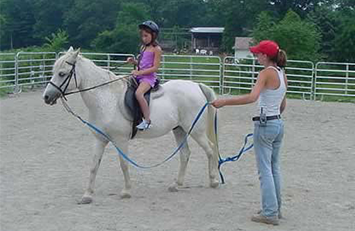 Lesson Program for Adults & Children
We offer a full lesson program for the English and Western riding.
For the Beginner to Advanced rider
Basic horsemanship is taught
For the show or pleasure rider
Personalized riding instruction
Safe, reliable lesson horses
Private and group lesson are offered
Knowledgeable instructors provide a full range of lessons
OUR PHILOSOPHY
"Learning how to Ride is a Life Lesson."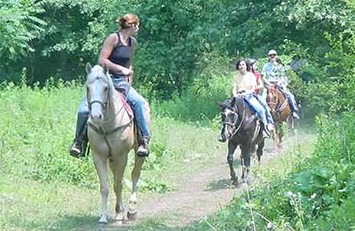 Trail Rides Through Lincoln Park
Experience scenic trail rides through 600 acres of gorgeous Lincoln Woods State Park:
On safe, comfortable horses
To relieve stress of a busy life style
Provides an enjoyable outdoor experience for the whole family
It offers fun, physical outdoor entertainment
Experienced trail guides help make your ride a true pleasure
Enjoy a ride during all 4 seasons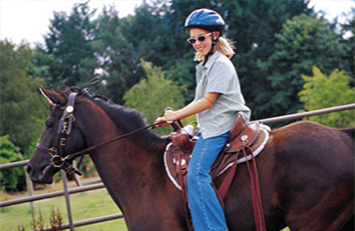 Riding Camp at Sunset Stables!
Sunset Stables is a great facility with qualified staff.
We are devoted to teaching and learning in a safe and fun environment.

Morning Activities:

Instruction on basic horse care and horsemanship
Morning Snack
Riding lesson in English or Western
Lunch (bagged from home)
Afternoon Activities:
Trail ride through scenic Lincoln Woods
Participation in crafts and games
Nature walks